When producing music at home, I recently laid down some spec tracks for the conceptual basis of "Slow Dance" which was released on the album Chasing the Golden Age. This previously unreleased home produced demo features the framework of song recording, conceptualization of melody and chord progression, and a little unheard of harmonica that did not make the final studio mix Enjoy the song, and feel free to share!  Enjoy this previously unreleased and recorded in Fullerton, CA in 2012. Rough Draft v1.2. Enjoy this track and follow @DHXmusic for more, website at 
www.mediadanny.com
I use @TuneCore to get my music on iTunes. If you're a musician, sign up with them today (you'll get a discount).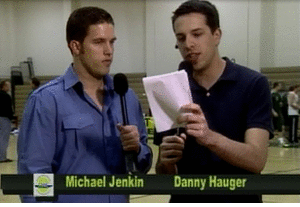 A really wonderful track Terry composed, I perform the lead guitar and the final product is fantastic. This track rocks to the limits with contrasting melodies and progressions that really do, "Break the Darkness" Enjoy this track!  Share with your friends and thanks for visiting! 
Have one of the
Thousands of songs downloaded free from Danny Hauger studios! If you like the sound, buy one on Amazon or iTunes!
Free streaming songs:
Songs for sale:
Google Music Albums
Amazon.com Widgets