On today's show, nerdcasters Chloe, Will, and Ron are joined by special guest host Barb (check her out on last week's Women in Gaming segment) to talk about forming and maintaining an IG organization in a LARP. Then in the second segment the group highlights the boardgame of the month:
Arkham Horror
. So much fun stuff!
If you have a topic you would like us to discuss, please email us at info@nwnerdcast.com.
Check us out and Facebook for show updates and news!
1:33 - Forming an IG Group
27:58 - Chloe's event calendar ever!
31:37 - Board game of the month: Arkham Horror
Transition song: From Hexawe'sMonorave Compilation
Original music: Fat Warrior
Song of the week: First World Problems by MC Frontalot, off of his album, Zero Day
All music used with permission or under an open copyright.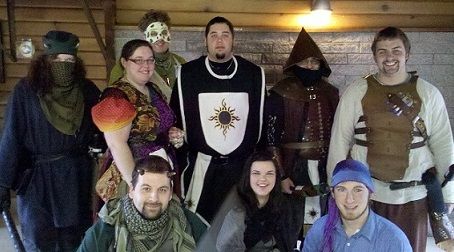 Legion of the Sun 2010
Arkham Horror with all expansions, it's a beast!