"Devoted to You" is an original song written by me, Danny Hauger, originally for the album, "Chasing the Golden Age". I had not heard the song in about a year when I stumbled upon it on Spotify when replying to fan mail from someone who wrote me about it. I realized that my new 12-string guitar impulse would provide a really nice lift to the rhythm and tone of the song, and decided today would be a good day to record it. I hope you enjoy listening to it and share it with a friend.
"Devoted to You" Music and Lyrics by Danny Hauger  Copyright 2017
Key of E Major
Instrumental available on YouTube Playlist "Acoustic Duets" on DannyHauger's Channel
There's a season for the words I have to say,
There's a reason why the world's about to change.
But I could keep it all away from my mind,
If I could just see you walk by.
Only two of us are in this world,
One of them's intrigued by this girl.
I can hope you'll see how I am,
Believing there's a chance to begin.
I've been wandering and waiting for you,
Humbly contemplating to you
Why am I still understated to you?
Hopelessly devoted, devoted to you.
Rarely wanted to seek adventure,
Rarely wanted to hear the truth,
If I had ventured outward,
Maybe you would be the proof.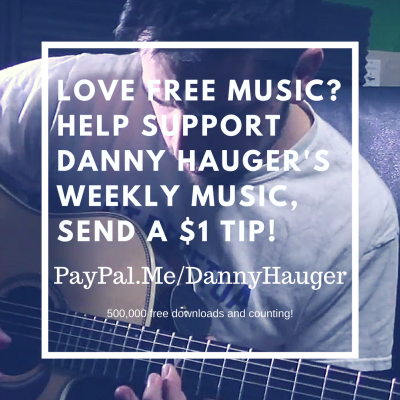 Help support my free music!