These two completely acoustic instrumental guitar albums "Relaxing Guitars" and "Acoustic Duets" are two hours, of relaxing background guitar music to enjoy. These songs are great background for work, yoga, meditation, resting, cleaning, driving, stress relief, or just easy listening. Makes great background music for any event! Most tracks are mellow, slow, and provide hours of easy going acoustic instrumentals. I hope you will enjoy and share to help bring more new listeners to my music!

Music in this channel is written, recorded, and produced by Danny Hauger. Support my free music by downloading Danny Hauger music on iTunes (http://apple.co/2Dkn3P4), Amazon (http://amzn.to/2p3lmCe), or streaming me on Spotify (https://binged.it/2BrYySs)!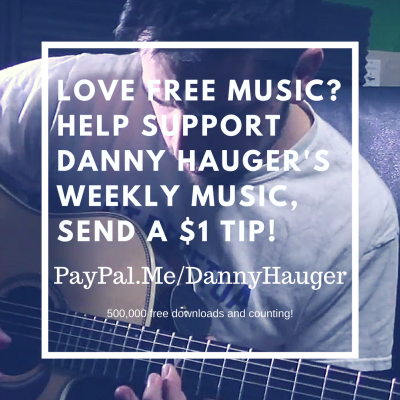 Help support my independent music and free weekly podcast downloads by sharing it with your friends. Your comments, likes, and shares help me keep this dream alive. I find my music is enjoyable for background, work, homework, and meditation too. I hope this adds enjoyment to your life and music collection!

You can support me by:
*Buying Danny Hauger music on iTunes and Amazon
*Streaming Danny Hauger on Spotify
*Subscribing Danny Hauger Podcasts on iTunes or download weekly free songs from Danny Hauger: http://dannyhauger.podbean.com/
*Share or buy my Teachers Pay Teachers resources: https://www.teacherspayteachers.com/Store/Haugerhistory
*Download my educational shows from the Hauger History Podcast at haugerhistory.podbean.com
*Support this free podcast and get in touch at www.dannyhauger.com
*Twitter: @DannyHauger and @DHXmusic
*Subscribe to this YouTube Channel!
Support my new store on Teachers Pay Teachers!
You can help this free music podcast stay in power through another ten years by supporting Podbean.com and buying Danny Hauger Music on