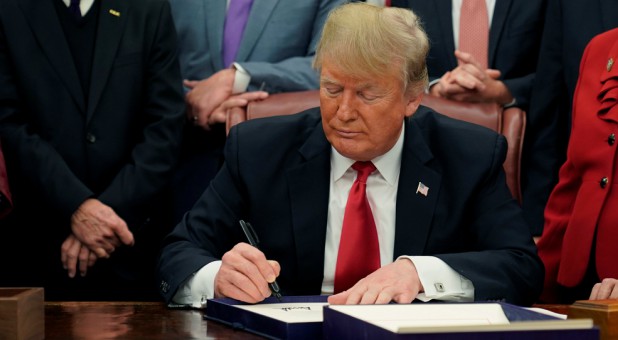 Organizations and ministries communicate in end-of-the-year reports their achievements to inspire their constituents. You can be certain The New York Times, The Washington Post, CNN, MSNBC and other news outlets won't follow this path in giving Donald Trump "honor to whom honor is due" (Rom. 13:7b).
One of dozens of examples would be his outstanding job securing the 2028 Summer Olympics and the 2026 World Cup for America. Obama tried repeatedly and failed. These two global sporting events should be credited to our leader but, be honest, were you aware of what he accomplished here?
Therefore, I'd like to present a list of just some accomplishments his administration achieved that should be seen as gifts enhancing our lives. It's not exhaustive, but may it engender gratitude in our hearts to God for this hard-working leader and his team. Most importantly, may it stir us to continue praying consistently for our president and leaders as Scripture directs (1 Tim. 2:1-4) in this new year.
Let me to make a suggestion in line with what follows. You, your family and friends will benefit greatly from reading the outstanding book Trump Aftershock by Stephen E. Strang to gain a fuller appreciation for what many believe was divine intervention with Trump's election. I read it in one day, gave out 10 copies and strongly recommend it at this pivotal time.