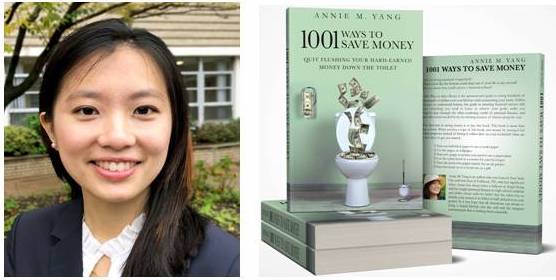 How can allowance help your kids learn about finance?

How can "Progressive Bill Responsibilities" be used as a tool in money management?

How to encourage kids to get a job and save money.
Our guest, Annie Margarita Yang, is a financial advocate and the author of the book, 1001 Ways to Save Money: Quit Flushing Your Hard-Earned Money Down the Toilet."----more----
Her mission is to empower you to reclaim your power and transformation your life into a financial success. She teaches goal setting and smart financial decision making with her newsletter and YouTube channel. She also offers a bookkeeping service catered to real estate investors nationwide to assist in building their wealth.
Giveaways
Sign up for Annie's newsletter and get a weekly chore chart with chore ideas already listed, for free: www.tinyletter.com/anniemyang
Contact Information
806-544-2929
Book on Amazon: https://amzn.to/2qzP1Rr
Youtube: The Margarita Mind
………………………………………………………………………………………………………
FAMILY FINANCIAL FREEDOM
Present
"COLLEGE AFFORDABILITY, FINANCIAL CONSCIOUSNESS, CASH FLOW!!"
Join us at our FREE live monthly speakers' series event.
Facebook Live Stream at www.facebook.com/IntegrativeMinds
Date: Saturday, February 23, 2019
Time: 9:45 am-noon (PST)
Location: 3878 W. Carson St., Ste. 225, Torrance, CA 90503
For more info & to RSVP click HERE
……………………………………………………………………………………………………………………
Go to www.ParentPumpRadio.com to leave your questions, comments, and suggestions for future shows. 
Our show can be heard on Itunes, Google Play, Stitcher, MissionsRadio.org and OneIdeaAway.com
#AnnieMargaritaYang #TeachingTeensAboutMoney #WaysToSaveMoney #FinancialFreedom #parentpumpradio #integrativeminds #Jacquelinetdhuynh #Jacquelinehuynh