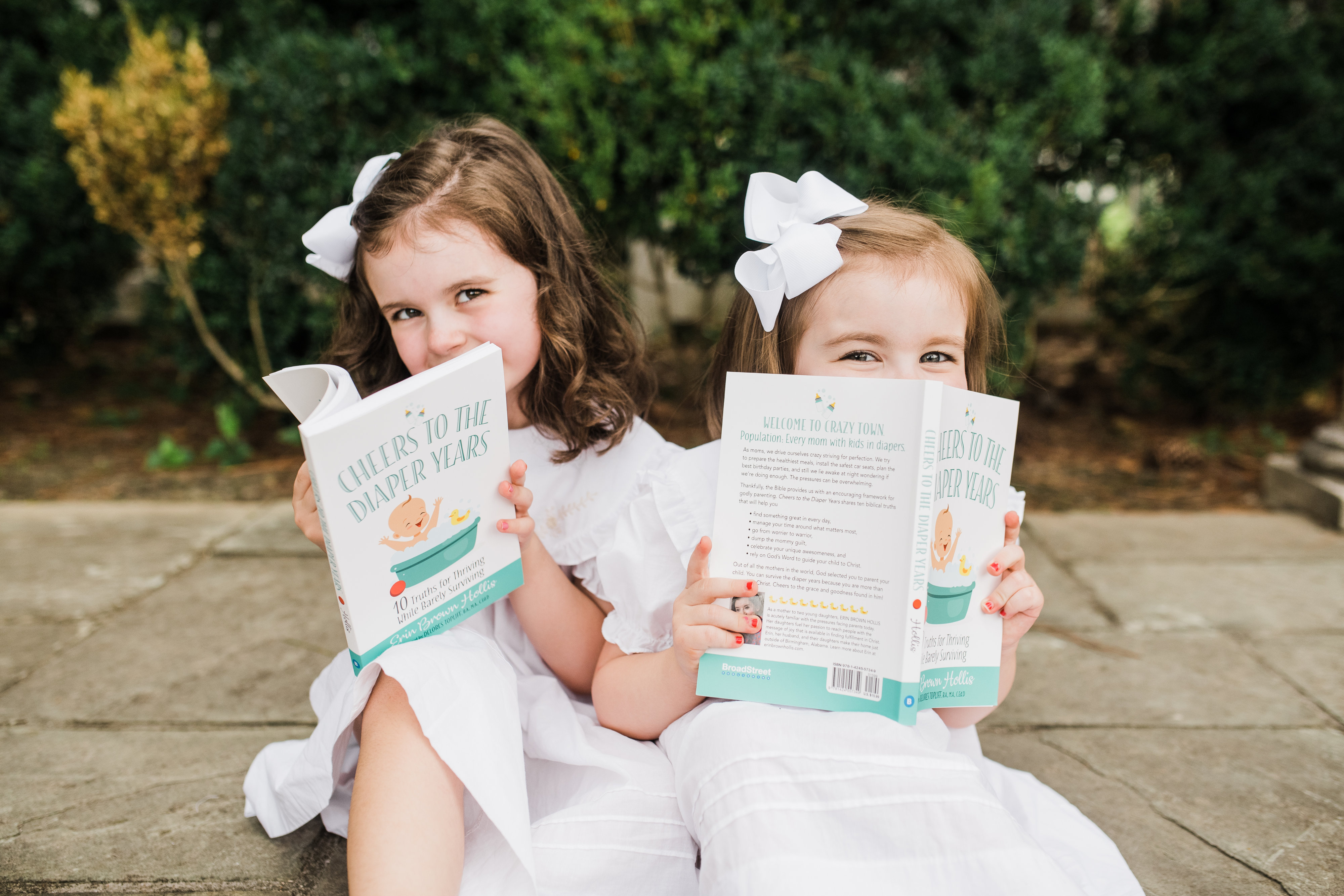 Do you need a break? Do you need to huddle up in a corner somewhere and laugh for a while? What about a moment of silence?
You are in the right place, girlfriend…
Cheers to the Diaper Years is a unique peek-behind-the-curtain of motherhood moment that
will leave readers laughing, crying, and shouting, "Thank God, I'm not alone!" Readers will rejoice in the solidarity they experience as each page leads them on a journey of reliving real life parenting issues while simultaneously saying, "this is so me."
Sometimes we just need to locate and resonate with women going through the exact same highs and lows we are experiencing…we yearn to find our tribe.
If you are a Momma, this is your tribe. Welcome home.
This book is meant to serve as a perma-hug. A handshake. A high-five. A pat on the back. An air kiss on each cheek. A star on your reward chart. Whatever your preferred salutation for love recognition happens to be, that's what this book is intended to provide. It's a reminder that we're all in this together. Every single one of us. We have been designed for this journey. We are worthy. We are strong. We are chosen.
As you read Cheers to the Diaper Years, you will:
– Be reminded that you are never alone in Mom-Ville aka Crazytown, U.S.A. – Population: every single one of us
– Be comforted by the hope that there is no perfect parenting plan – Holla Praise for tiny miracles!
and
– Be encouraged by the fact that all the fulfillment and joy you'll ever need is right at your finger tips…
Join us as we all live, laugh and learn together how to THRIVE rather than barely survive…