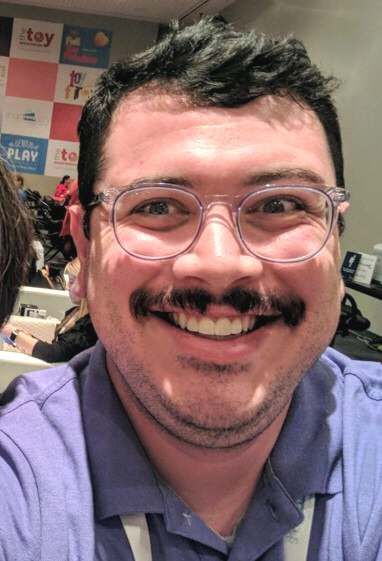 Richard chats with Daniel Zayas about the serious business of games manufacturing, kickstarter and what might happen when these tariffs on China will be brought in. 
It's an interesting chat, and gives you a point of view from the manufacturing side of things. 
To be clear, the views expressed here are that of Daniel's and not of Longpack Games, even the rubbish views I have, they are Daniels as well. In fact. Blame Daniel for everything you can. 
Make sure you check out the links below. 
Links of Notes 
https://twitter.com/ZayasGames
https://twitter.com/longpackgames
https://boardgamegeek.com/boardgamedesigner/88931/daniel-zayas
https://www.facebook.com/groups/455710194508168/
==================================================================
If you like what you have heard, please take some time to Rate, Subscribe and Review us on APPLE PODCASTS.
https://itunes.apple.com/gb/podcast/were-not-wizards/id1084198405    DROP US A REVIEW HERE.. 
READ OUR WRITING - https://werenotwizards.blogspot.com 
WE ARE NOW ON SPOTIFY!! https://open.spotify.com/show/7ooBejoLBsIHoP7IpCtnYZ 
YOUTUBE - PLEASE SUBSCRIBE https://www.youtube.com/c/WereNotWizardsTabletopPodcast
www.patreon.com/werenotwizards  SUPPORT THE SHOW WITH $£ 
www.werenotwizards.blogspot.com - Read our Reviews
https://boardgamegeek.com/guild/3334 - Our BGG Guild
Board Game Geek 
https://www.boardgamegeek.com/boardgamepodcast/35093/were-not-wizards 
Website - www.werenotwizards.com    
Facebook - http://www.facebook.com/werenotwizards   
Twitter.com - http://www.twitter.com/werenotwizards  
Check out our pictures - www.instagram.com/werenotwizards 
BUY SOME MERCH - https://www.redbubble.com/people/WereNotWizards/portfolio