Making Sense
"Making Sense," the podcast channel from J.P. Morgan's Corporate & Investment Bank, brings you views and analysis from the Investment Banking, Markets and Research businesses. In each episode, experts discuss the latest market outlooks, trends and developments impacting our complex global economy. Subscribe now for insights that will help you navigate the world we live in.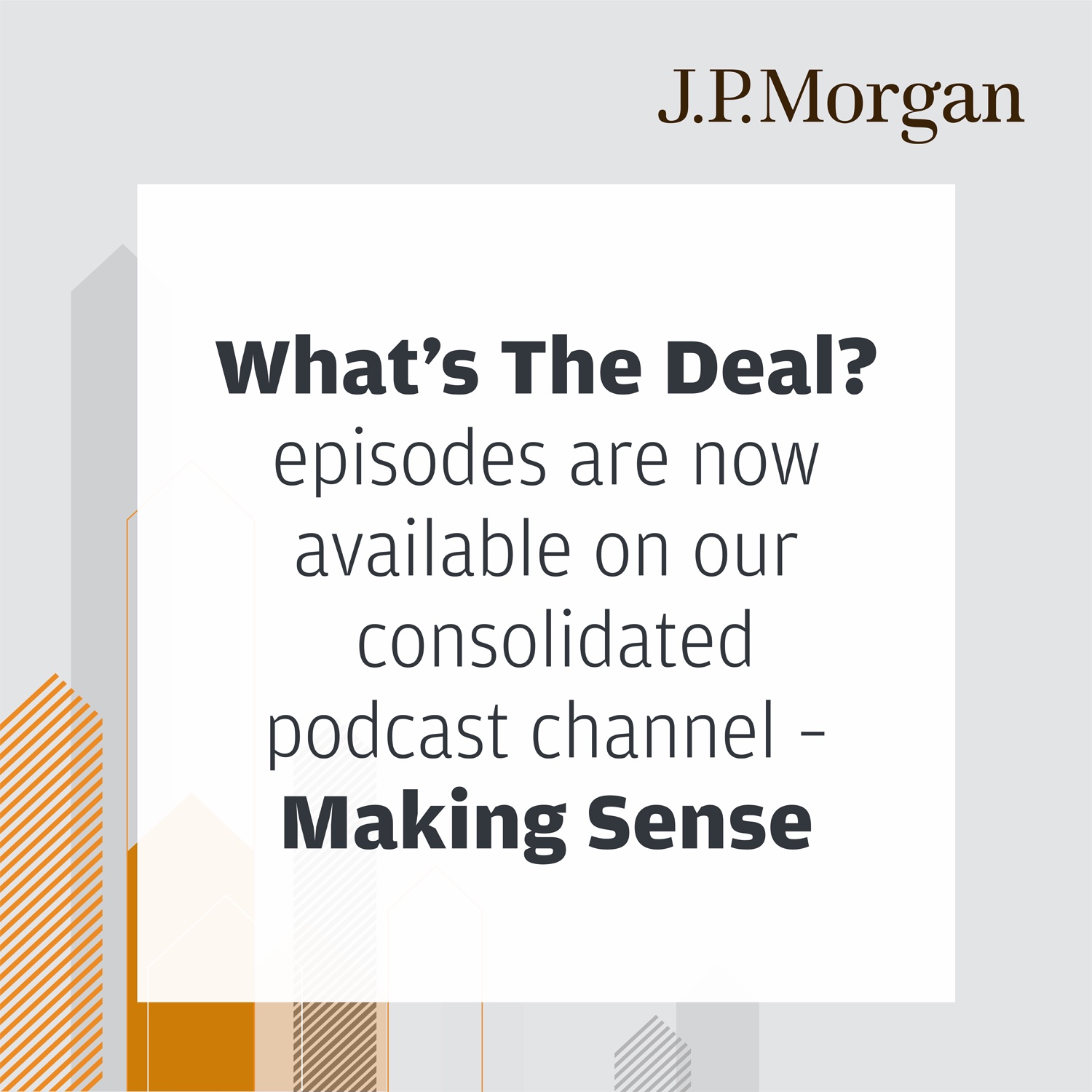 What's The Deal?
We have moved our show to a newly created channel called "Making Sense" by J.P. Morgan, where we'll continue the conversation with our executives across the firm and global business leaders. Be sure to head over to "Making Sense" and subscribe today to catch the latest episodes from J.P. Morgan's Corporate and Investment Bank. Apple: https://podcasts.apple.com/us/podcast/making-sense/id1456184829 Spotify: https://open.spotify.com/show/62eiFvmcWsSPwZQhq2VvMD Google: https://podcasts.google.com/feed/aHR0cHM6Ly9mZWVkLnBvZGJlYW4uY29tL21hcmtldG1hdHRlcnMvZmVlZC54bWw?sa=X&ved=0CBoQ27cFahcKEwjY2bDQgKv4AhUAAAAAHQAAAAAQDg
Life Happens @ JPMC
Each month, we sit down with colleagues from all over the firm to listen to their real-life stories – the good, the bad and the unexpected. We hope to show that if you're experiencing something challenging in your own life that chances are, you aren't the only one in our community going through it. Our podcasts are honest, first-hand testimonials of employee life experiences because "life happens" to us all. We want everyone to feel comfortable bringing their whole selves to work and have the opportunity to hear advice, tips and recommended resources from their colleagues.