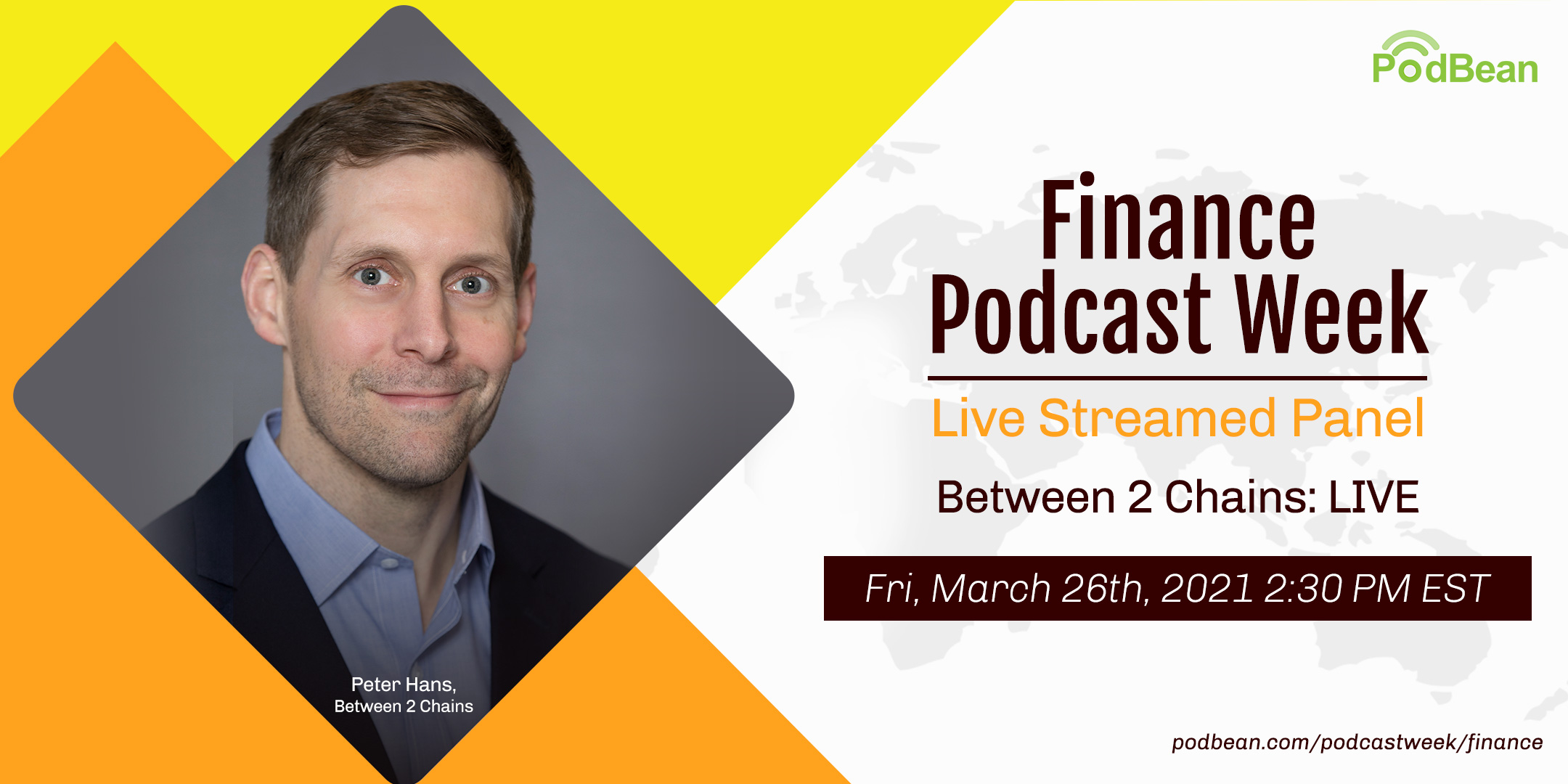 Join Peter Hans from Real Visiion for a LIVE episode of Between 2 Chains about the growing space of digital assets.
Join Joe, OG and the Stacking Benjamins team for this LIVE episode! Ever wonder how your favorite personal finance shows are created? Take a glimpse behind the curtain as the Stacking Benjamins podcast team, including host Joe and OG, along with award-winning contributors Len Penzo and Paula Pant. Afterward, the gang will stick around to answer money and podcast-making questions.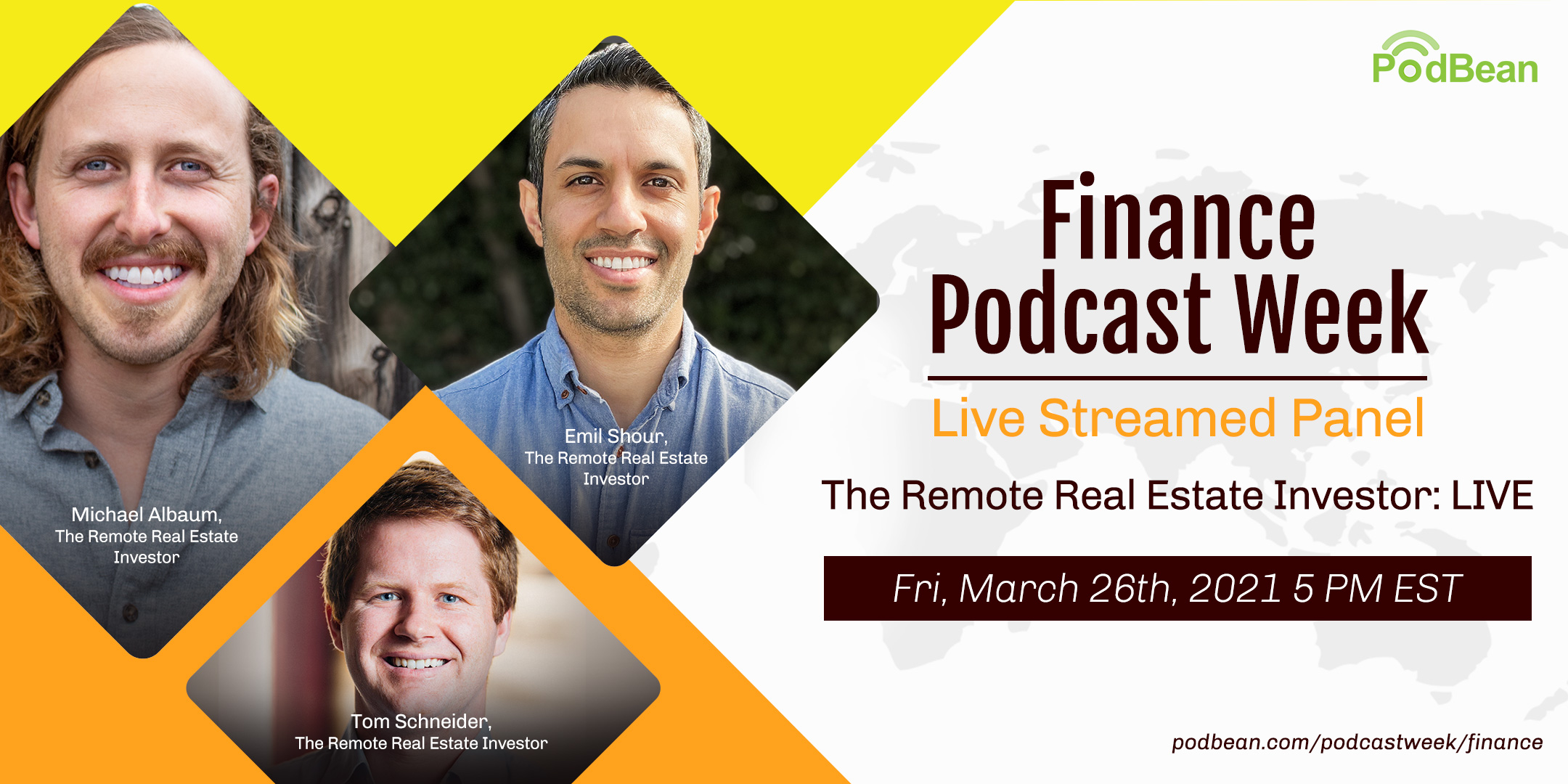 Welcome to The Remote Real Estate Investor: LIVE! Join Michael, Tom and Emil for a live episode of the show in real time! Ask you real estate questions about investing from out-of-state to selecting the right market, deal analysis, mitigating risk and more!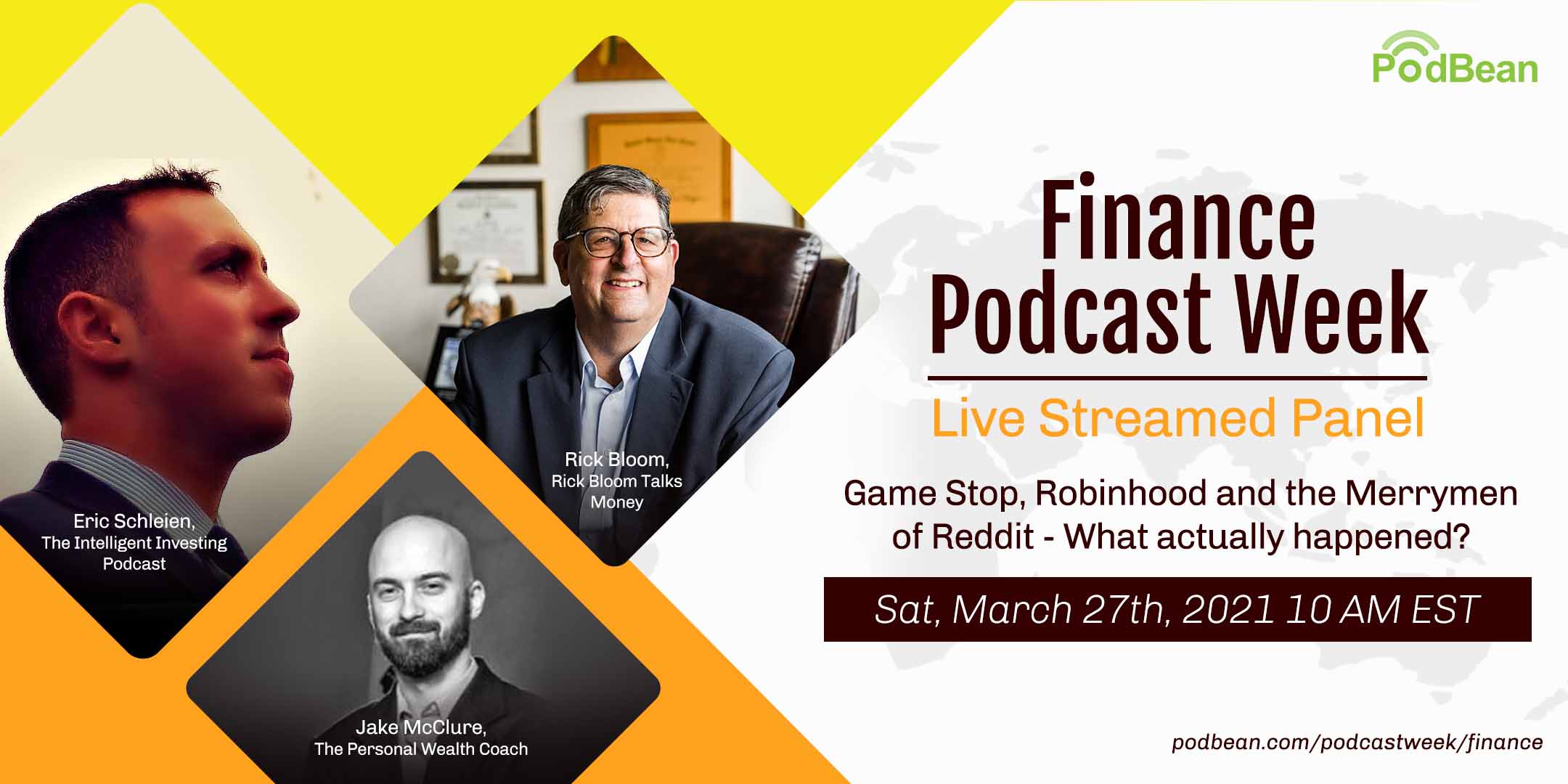 The GameStop short took many by surprise and brought the world of short selling into the mainstream. Join us for this in-depth panel moderated by Eric Schleien of the Intelligent Investing Podcast with Jake McClure of The Personal Wealth Coach Podcast and Rick Bloom from Rick Bloom Talks Money on the nuances of what actually happened, and how all the pieces fit together.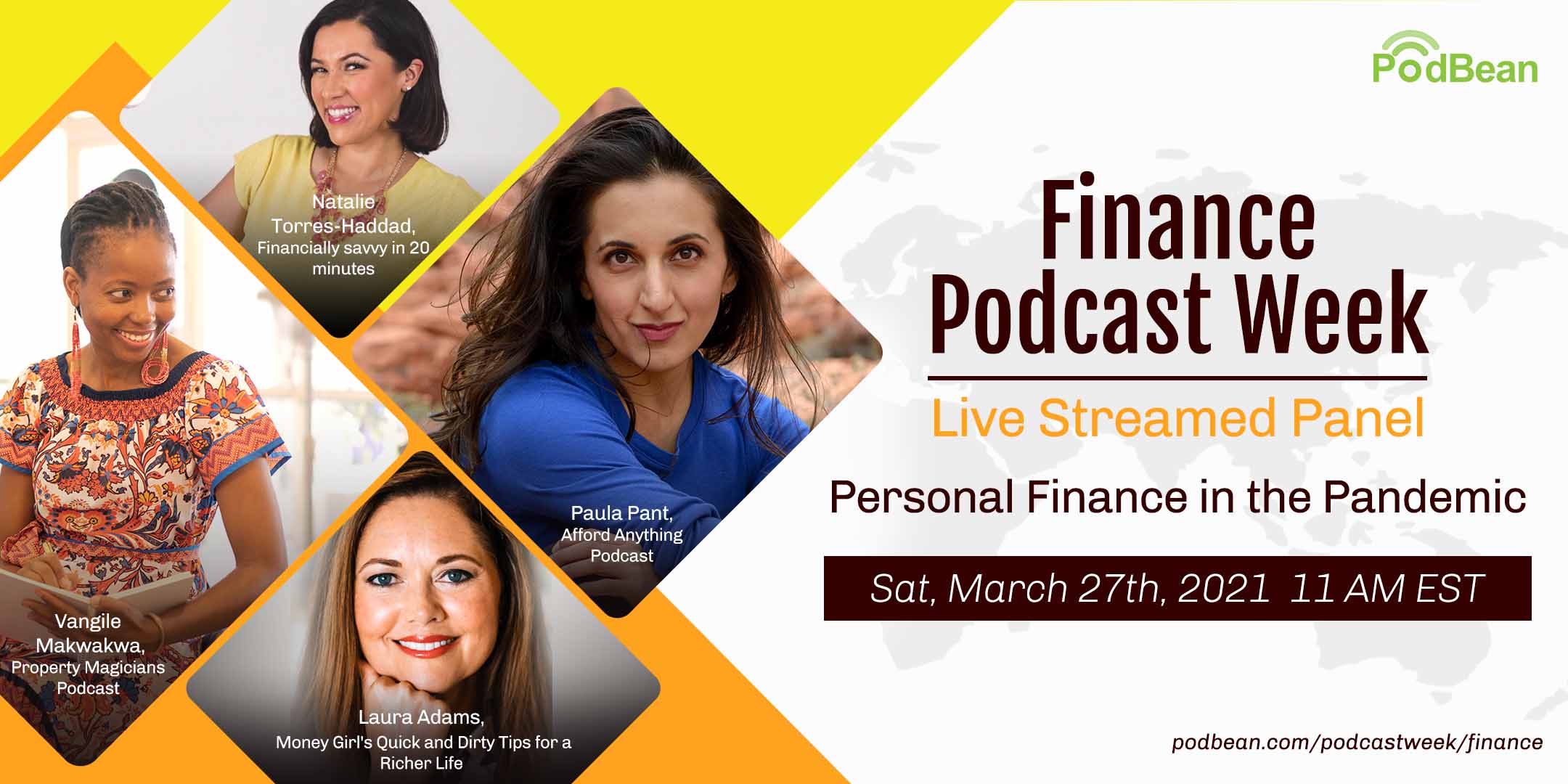 Maintaining personal finances throughout the past year has been a challenge for many. Join personal finance experts Paula Pant from Afford Anything, Money Girl, Laura Adams, Financially Savvy in 20 Minutes' Natalie Torres-Haddad and Vangile Makwakwa of The Property Magician's podcast as they break down steps we can all take to make the most of our current bank balances!
Join Diania Merriam of The Optimal Finance Daily podcast for the panel of financial powerhouse women including Jamila Souffrant from Journey to Launch and Smart Money Mamas' Chelsea Brennan on how to make the most of your financial future as a woman.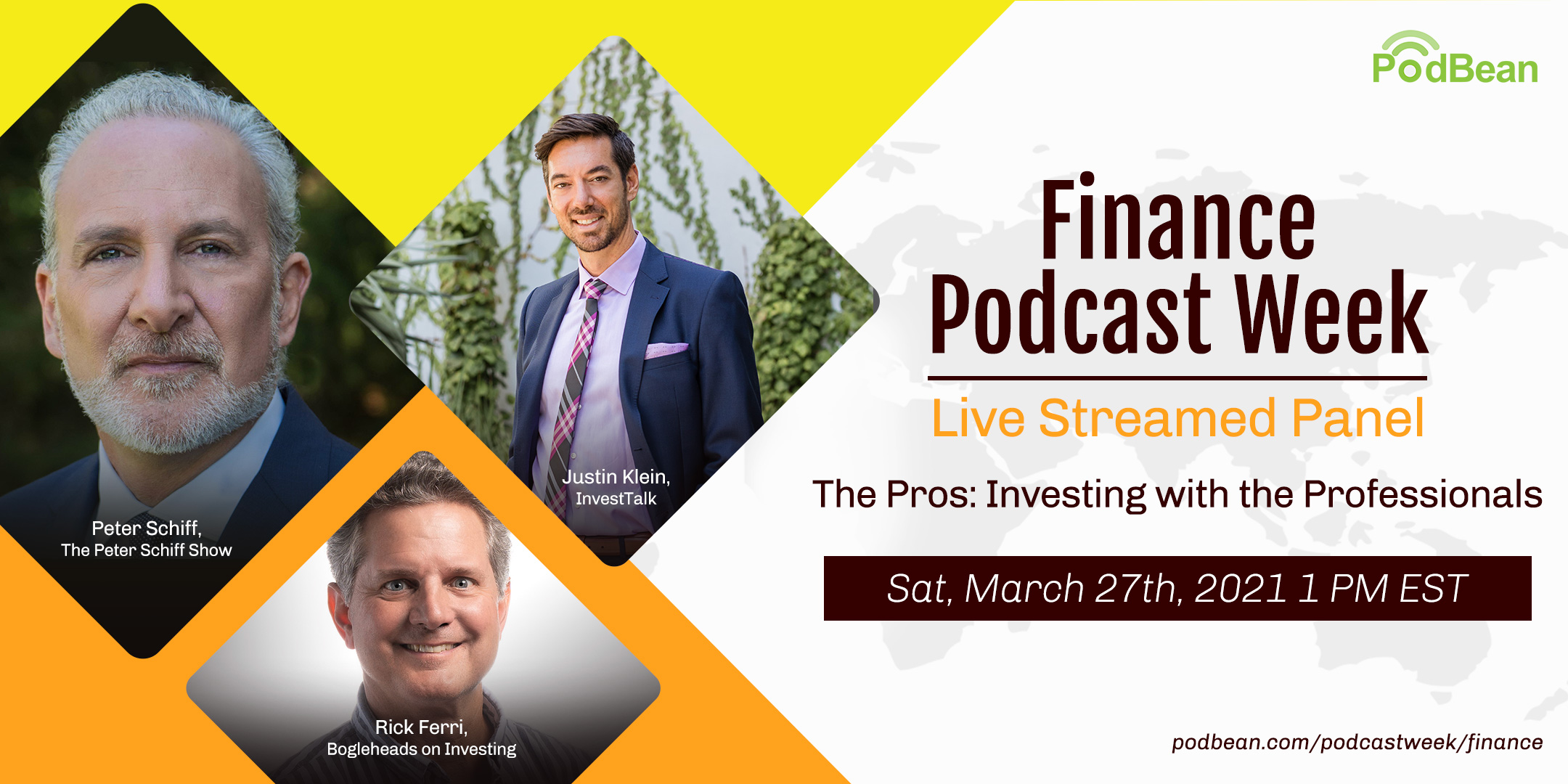 Want to know what the pros are up to? Join industry experts as they discuss value Investing, Bogle vs. Buffet, strategy and today's macro landscape with Rick Ferri from Bogleheads on Investing, Peter Schiff of The Peter Schiff Show and Justin Klein from InvestTalk.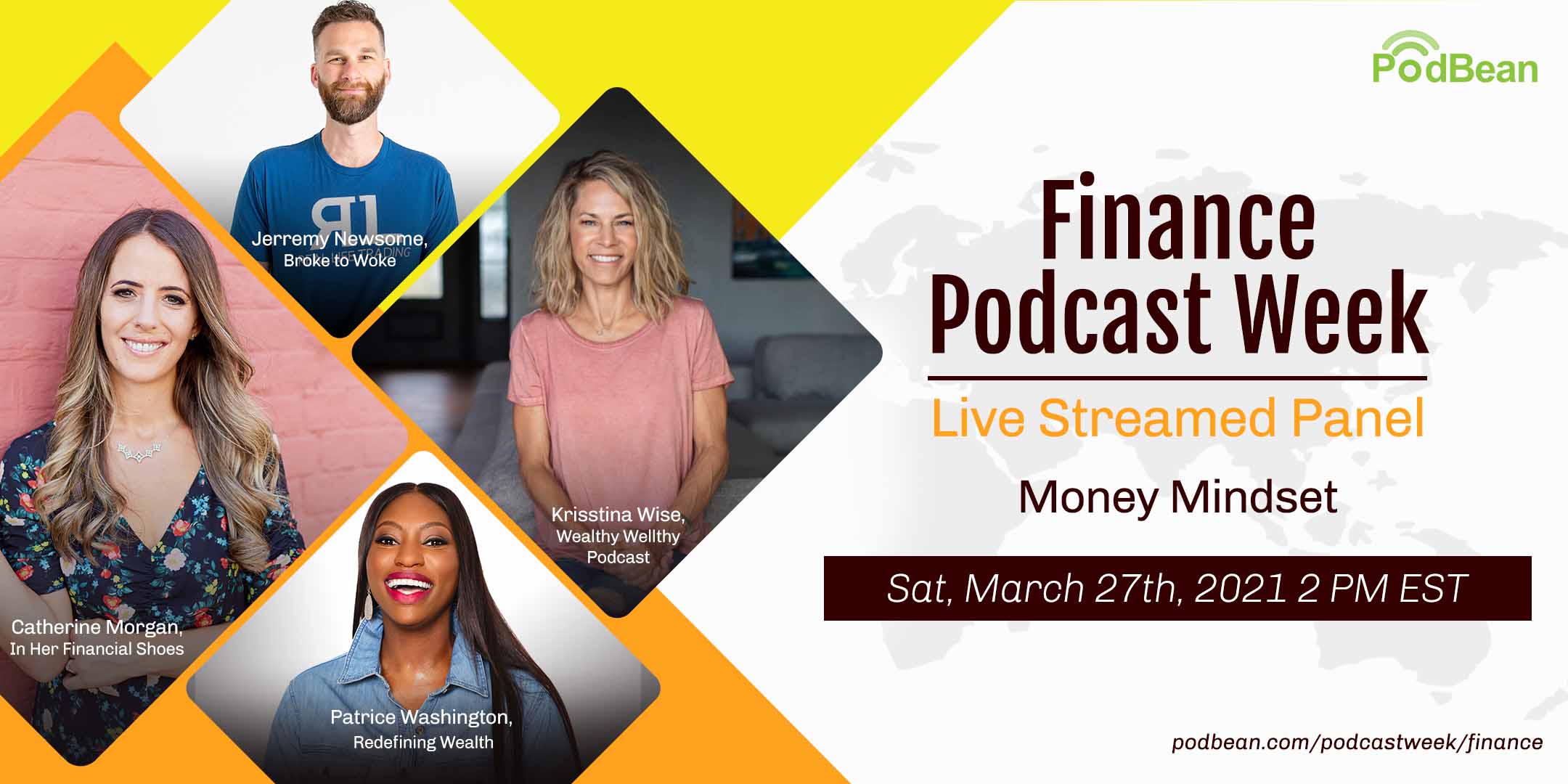 Sat, March 27th, 2021 2 PM ESTMoney Mindset
Ever wondered how our mindset effects our finances and relationship with money? Join Krisstina Wise from the Wealthy Wellthy podcast, Jerremy Newsome from Broke to Woke, Patrice Washington from Redefining Wealth and Catherine Morgan from In Her Financial Shoes as they share their processes, tips and insight for how to bring awareness to and potentially change how we view and interact with our finances.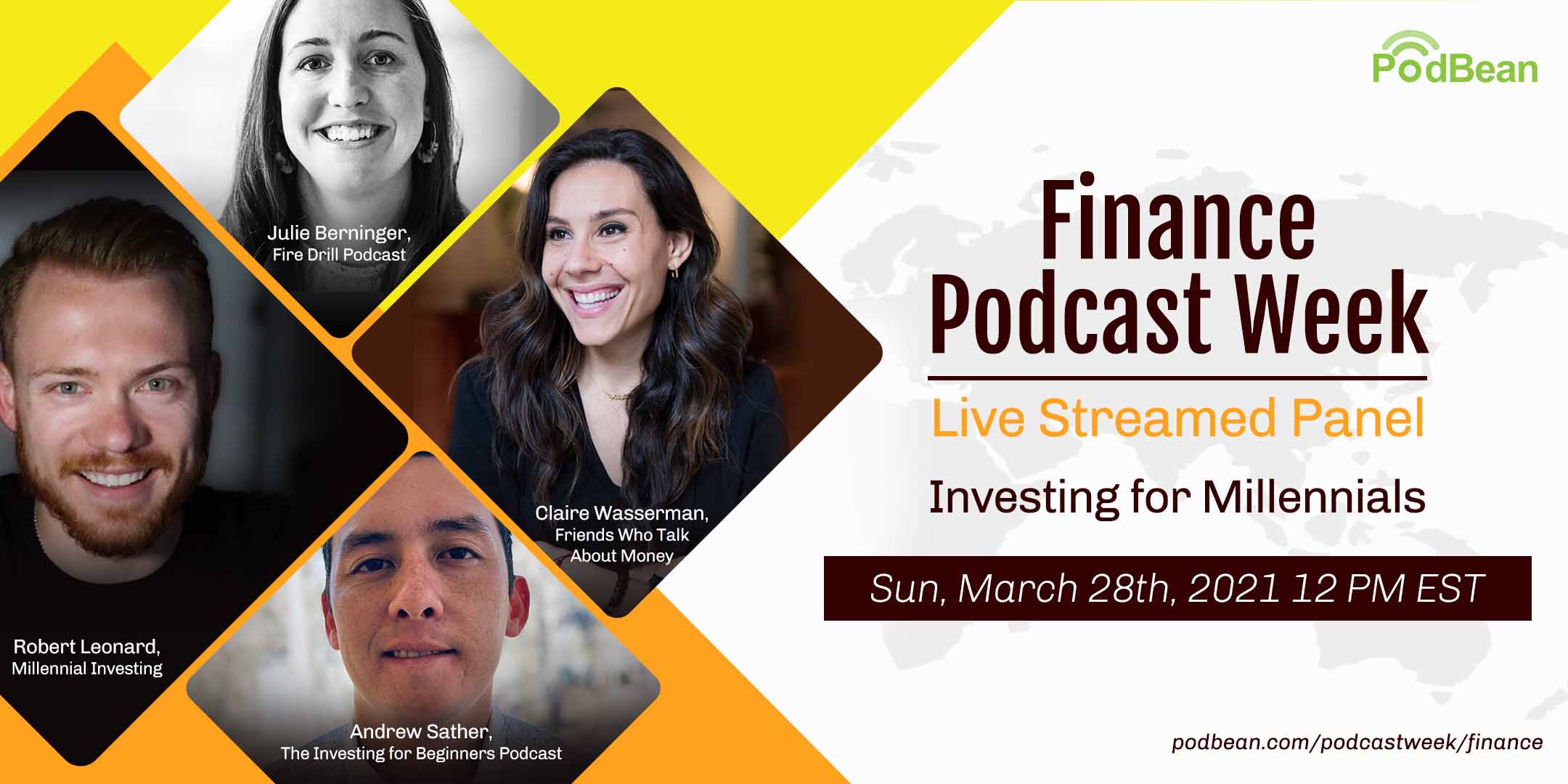 Investing for millennials can be complicated. Join introductory and millennial investing experts including Robert Leonard from Millennial Investing and Andrew Sather from the Investing for Beginners, Millennial Boss Julie Berninger from the Fire Drill podcast and Claire Wasserman from Friends Who Talk About Money as they delve into how to get started and make the most of the millennial investing landscape.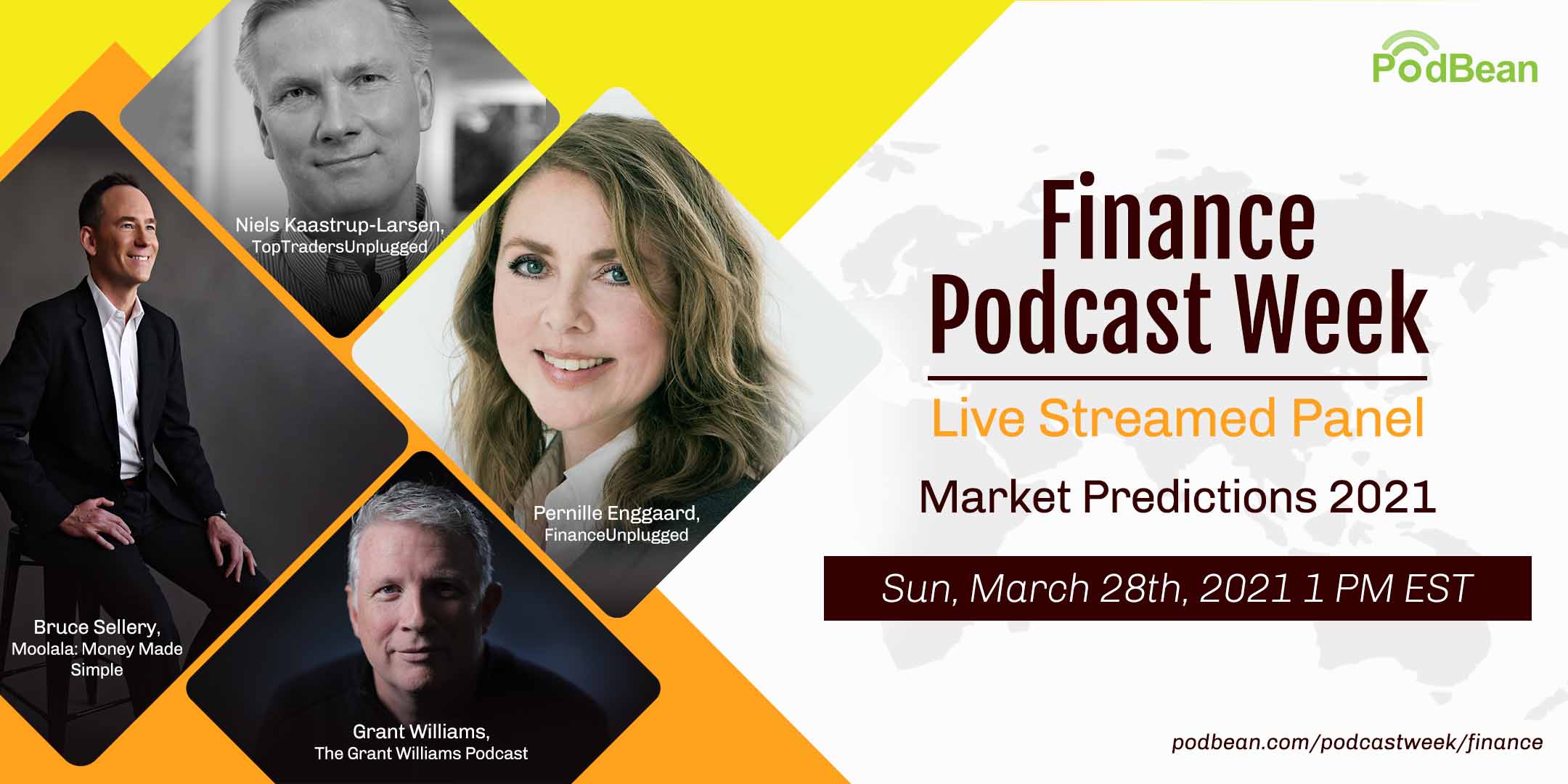 Wondering what's gonna happen in 2021? Join Pernille Enggaard, host of the number 1 Finance podcast in Denmark, Millionærklubben, as she speaks to Grant Williams of The Grant Williams Podcast, Bruce Sellery from Moolala Money, and Niels Kaastrup-Larsen from Top Traders Unplugged about what they see for this upcoming year in the markets!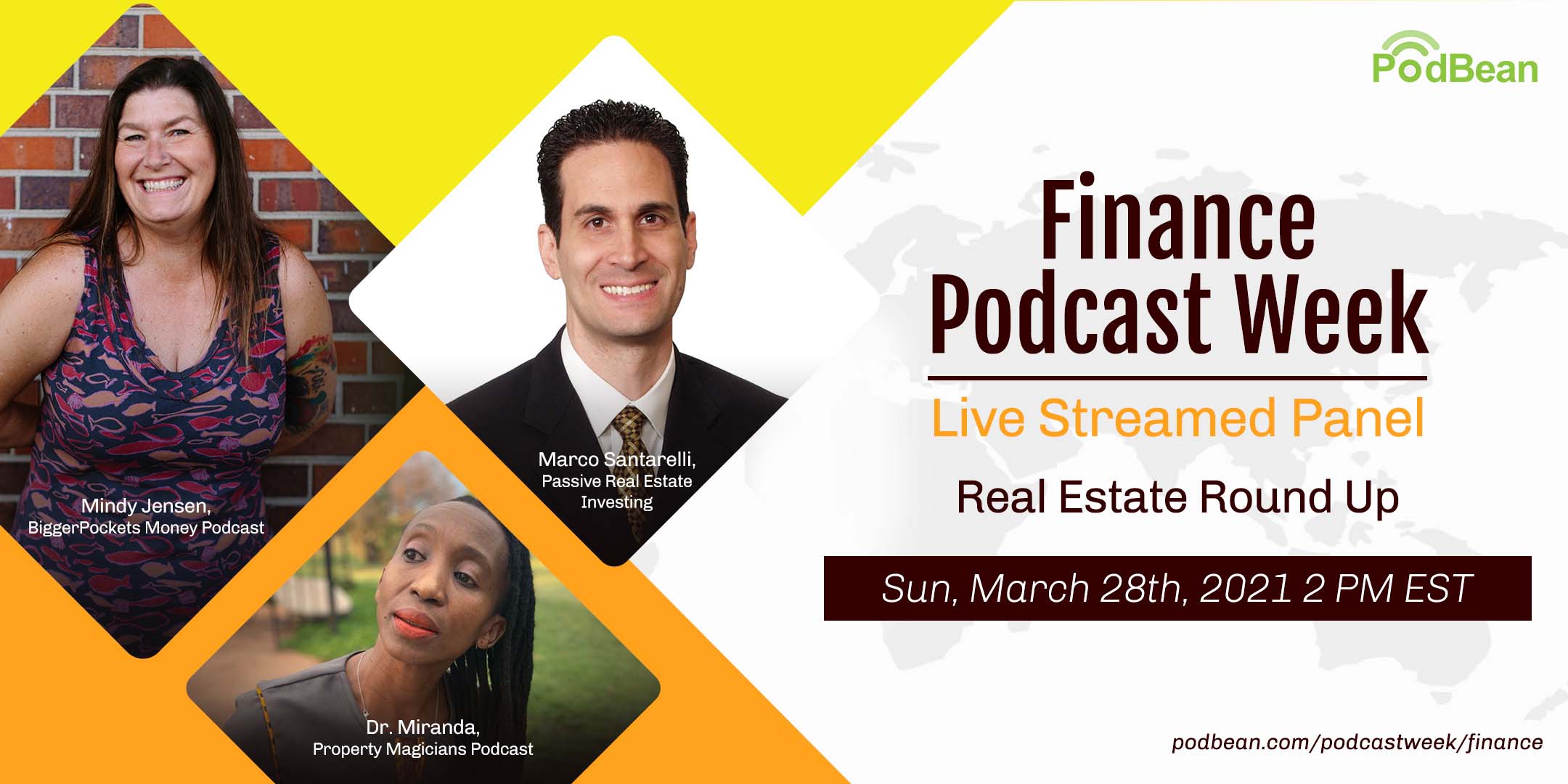 Real Estate is one of the top investments! This panel goes in depth with Mindy Jensen from Bigger Pockets, Dr. Miranda Miloto from the Property Magician's podcast and Marco Santarelli from Passive Real Estate Investing who cover making the best home investment for your family to how to expand your portfolio.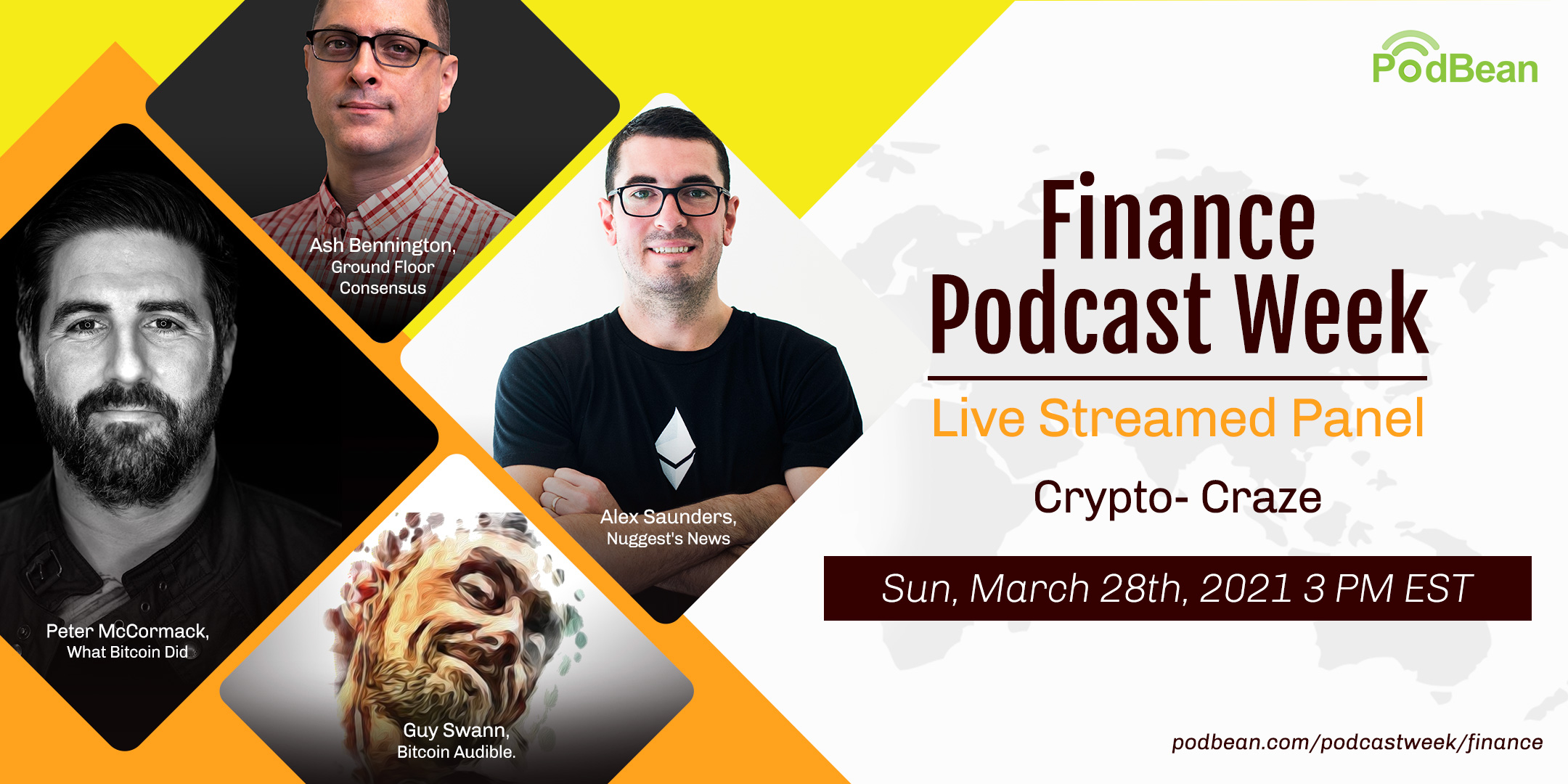 Sun, March 28th, 2021 3 PM ESTCrypto- Craze
Bitcoin and Cryptocurrency are some of the top buzzwords amongst investment today. Join Bitcoin and Crypto experts Peter McCormack of What Bitcoin Did, Alex Saunders of Nugget's News, Guy Swann of Bitcoin Audible and Ash Bennington of Ground Floor Consensus as they break down what crypto actually is, and why everyone's buying right now!
If you've ever wondered how to save for a specific goal, lifestyle or job that you have, join us for this panel about how to make the most of your personal finances! George Grombacher from The LifeBlood podcast joins us with Canna Campbell of SugarMamma's Fireplay, Danielle Desir of The Thought Card and Dr. James Dahle of the While Coat Investor podcast about how to make your money work towards your best life!
,,,,,,,,,,,,,TENTATIVE ON PANEL GUEST
,,..