Beautiful Podcast Themes
Give your podcasting site an instant facelift with our gorgeous selection of customizable themes. Each theme comes complete with useful widgets. Themes range from simple, professional layouts to the funky and fun.
We do all the programming work for you, so you simply choose a theme and customize it to function optimally for your needs.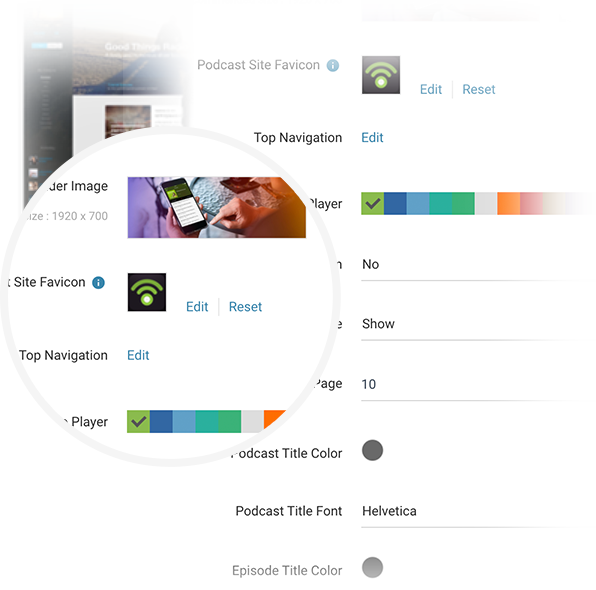 Customizing a Podbean Theme
Every template comes with its own theme settings. These settings allow you to customize your podcast website's design without HTML or CSS knowledge.
Personalize fonts, colors, navigations, and more. You can make your podcast website look exactly the way you want it.
You can also customize your homepage layout, add banners, players and more.
Step 1. Pick a template
Browse the Podbean Themes and choose a template that you like.
Step 2. Customize
Click the "Custom" button to change the banner, fonts, colors, and other settings.
Step 3. Launch
When your podcast site looks exactly like you want it, launch it for the world to see!
Complete control of HTML & CSS
Podbean gives you 100% control over the design and HTML/CSS used by your podcast site.
You can edit and design your podcast site using the CSS Stylesheet Editor, found in the Podbean administration area under "Layout".