If listening in your browser, scoll to the bottom of the notes to find the player controls.
The Pirate Ship is decorated for Christmas today and full of suggestions for your Christmas Music pleasure.
Nate gives an update on Allie and her challenges.
Then we welcome an old friend and fellow Monk to the microphone: Jamey "Chunjay" Bennett, one half of the hip hop duo, Royal Ruckus.
Royal Ruckus
Click here to stream or download the 3-song Christmas EP, "Lonely Christmas". Also, find other Christmas music on this compilation from Invisible Library.
Click here to get on the front end of the new double album "Summer of the Cicadas"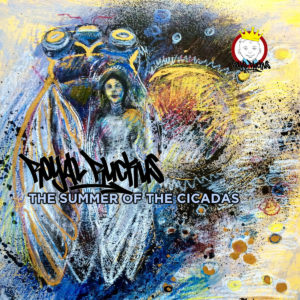 Music Recommended on this Episode
Please tell us what you think by leaving a comment below, scrolling to the bottom and leaving us a voice mail via Speakpipe, or call (615) 807-0476.